4 Key Components to Scale Your Startup Post-Launch
This article is by Launch alumnus, Jason Zhao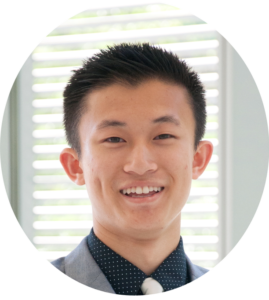 The first few weeks after Launch are the true tests of your entrepreneurial aptitude: the welcoming environment and massive network available at MIT are replaced with "the real world." Not to fear, because as a Launch alumnus, you have been amply prepared for the challenges ahead, armed with a talented network, an intricate understanding of the renowned Disciplined Entrepreneurship framework, and most importantly of all, a mindset of endless possibility. The goal of this post then, is not to cover the basics, but rather to take the plunge into more advanced topics in entrepreneurship that will not only empower you to maintain momentum, but also elevate your company to the next level.
1) Team
Regardless of the idea, market research, or media attention that you garnered at Launch, if you don't have people to fuel this traction into something concrete, then you're left with nothing more than a well-designed business plan. If you haven't already, get on a call (yes, a call) with your team as soon as you can and plan meetings at least once a week (preferably bi-weekly) to keep each other updated and accountable. First and foremost, invest in your team.
2) Partnerships
There's endless content online in praise and adoration for Apple's "closed system," an all encompassing supply chain that allows it full control over its user interface and product design specifications. But what we should really be applauding is Apple's strategic partnerships with AT&T, Verizon, and Intel; the former two may be just as significant a factor for Apple's dominance of the smartphone industry as their supposed advantages in UX, and the latter alliance ensures that the technical integrity of the Macbook will never lag behind that of the PC. The point here, as I'm sure you've grasped, is that no company can do it alone, and certainly not a startup. After you've identified strategic partners to accelerate your development, pick up the phone (yes, the phone again) and start cold calling as many companies as you can manage. You'll learn quickly with experience how to execute a killer elevator pitch, and thus build a powerful network of corporate partners.
3) Mentorship
Corporate partners are important, but equally vital are experienced individuals who truly care about your team and your cause. Much more so than angel investors, these wonderful people will champion your success to a surprising degree. This is a great area in which to leverage your Launch network. Don't be afraid to reach out to your fellow alumni for connections or keep in touch with your mentors from Launch!
4) Traction
Get your hands dirty and prepare a pilot campaign/test run/sale of your product or service, and use it as both undeniable market research and a way to pitch your startup: Prospective partners and mentors want to see concrete proof of concept, and a pilot is the only surefire way to do this. Putting it all together, here's a case study of a real Launch company applying all of this information! Politifund – Crowdfunded Lobbying Platform
Team – bi-weekly meetings with core team, separate bi-weekly meetings with developer team.
Partnerships – connected with Kickstarter, Indiegogo, GoFundMe, and change.org to discuss marketing strategies and potential partnerships.
Mentorship – board of directors includes three professional lobbyists from three different states, all leveraged through Launch/personal connections.
Traction – 1.2k beta users and 1.6k raised in pilot campaign. We used GoFundMe because we didn't have our platform up, and we physically went out to people on the street to advertise.
Best of luck. Learn more about Jason.