International Students at LaunchX Summer
For students who live outside of the United States, MIT Launch seems like another world away. From the moment they click "submit" for their application to the moment they arrive Launch, there is a tremendous buildup of anticipation, excitement and perhaps even anxiousness. During Launch, these students grow from the experience and make the most of the resources at Launch, then remain in close contact with the friends that they made here, and use the Launch network to expand their projects at home on an international level. Through this post, we want to share with you the experiences of some of our international students to help you understand why the Launch experience can be especially rewarding for students from abroad.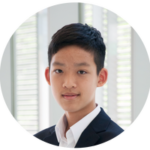 "Coming from an international background, I was worried that it would be difficult for me to make friends and have fun with others at Launch due to my different culture. I was also concerned that I would have trouble adapting to life alone in America. Luckily, I was proved wrong – not only was the community extremely friendly and supportive, I was able to make many friends that I still keep in touch with now. Meeting people from different countries and cultures has truly broadened my perspective as I went out to dinner with people from India, Mexico, China, and the USA."- Ryan Chang, Taiwan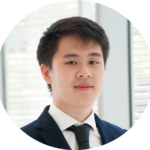 "Coming from Malaysia, I was happy to meet great Launchies that were super diverse. They gave me new perspectives to consider and apply in my current business approaches. Plus, the food & weather is great!" – Dickson Chong, Malaysia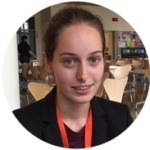 "Keeping up with native speakers can be difficult, and sometimes I need to translate the business words after class. However, the Launchies are really kind and helpful. I felt bad about having to ask obvious questions, but I realized that the Launch students support me in all the ways they are able to, and that it's fine to be an international student. Actually, it's a pretty good thing as I can add a lot of thoughts to ideas because of the other culture and how I normally live my life, and what I see in my home country." – Julia Révai, Hungary 
"Launch surpassed my expectations in 3 ways:  Firstly, I expected Launch to solely teach me entrepreneurship and that's it but after completing the program, I realized it taught me far more than just entrepreneurship. It taught me to be resilient in the face of adversity.
It also taught me the importance of loving what you're doing so that you have the motivation and drive to push on and see the project to completion even when times got tough (which happened very frequently !) Secondly, Launch taught me to be independent and a go-getter. If I needed something or had to get work done, I had to do it myself. This principle applied whether I had to solve a bug in my code or get a burrito from Anna's Taqueria. If I wanted to complete something, I had to do it myself. No one was going to spoon feed me or guide me. If I failed, I was accountable and If I succeeded, it was a pat on the back and then immediately move on the tackle the next problem. Lastly, it taught me the importance of teamwork and collaboration. I used to be a lone gun and do a lot of my past projects on my own as I could not find anybody who shared the same passion as me but after attending Launch, I realized the power of teamwork and how powerful collaboration can be. Team mates help you stay motivated when times get tough and also crack jokes and lighten the mood too!" –Mantej Singh, Singapore
While MIT Launch may be thousands of miles away from students' homes, it definitely becomes a second home to all that attend.