Why Our Alumni Chose to Start Companies at LaunchX
It's a huge decision to pick up and move to MIT for the summer to start a company.  You could be at home watching reruns and hanging out with friends, starting a company on your own, or attending another program.  But if you've applied to MIT Launch, we know you think a bit different, so we'd like to share some of the reasons our unique cadre of innovation-driving, game-changing leaders of both today and tomorrow chose to attend Launch.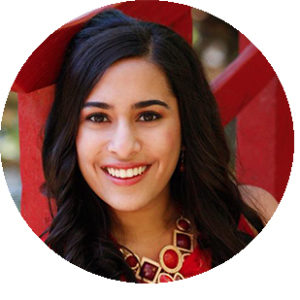 "For me, it was mainly a function of the hands-on, practical philosophy Launch has. The environment that a lot of high schoolers, myself included, are in is one that is focused on what can be done 'in the future.' Launch, on the other hand, was giving us the resources to actually build a company now, not just write business plans or learn vague concepts."
– Launch 2014 alum, Divya Goel, MIT student
This desire resonates throughout the students of Launch, with many of them growing up having the overwhelming urge to fix problems and help others.  Launch provides the tools to build something to scale, teaching the Disciplined Entrepreneurship methodology and providing prototyping facilities.
"The Launch network is incredibly supportive and inspirational – it continues to influence my entrepreneurial endeavors in the best possible ways!"
– Launch 2015 alum, Sunny Cui, CalTech student
Sunny is touching on a really important aspect of Launch- that no matter what session you go to, Launch students are all family. Whenever you have a business idea and know what kind of person you need, the MIT Launch alumni network will surely be one of the first places you'll look.
"The main reason I chose launch is because of the opportunity to study at and utilize the resources of a fantastic institution like MIT. I also had heard that Launch offered the best combination of hands-on, case-based classroom work and more traditional lectures."
– Launch 2015 alum, Sayan Ghosh, Carnegie Mellon student
Here at Launch, we prepare students for real world success and it is comments like Sayan's that help reassure that we are doing just that. The style of the classroom and the use of case-based curriculum is much more similar to a business school class than high school- filled with high intensity discussions and hands-on learning. This style of teaching and learning is popular among prestigious business schools and is used to prepare the top leaders and innovators.   In closing, Launch is the best program to prepare you for real world success. You'll build lifelong connections and gain the tools to scale your venture NOW through rigorous and meaningful classes, resources, and experiences. What are you waiting for?