5 Essential Tools for a Remote Team Across Continents
This article is by David Lalor, LaunchX alum and Co-Founder at Virra.
Running a remote team may seem daunting to many, especially remote startup teams. Yet because of the nature of a month-long program such as LaunchX, most teams will find themselves spread across different countries (and continents!) around the world.
At Virra, we have team members located in both the United States and Ireland, which can mean a time zone difference of up to seven hours between locations. We've been working remotely since we left MIT in July of 2017 and this article shares the tools we have found most helpful in running a remote startup team.
5 Essential Tools for Building a #RemoteTeam Across Continents — @david_lalor
---
An important point to note is that you can implement the most up-to-date tools, the smartest business processes, and all of the latest gadgets, but without the right team to execute on your remote plan, you're facing an uphill battle from the start.
The most important component of any remote startup is the team.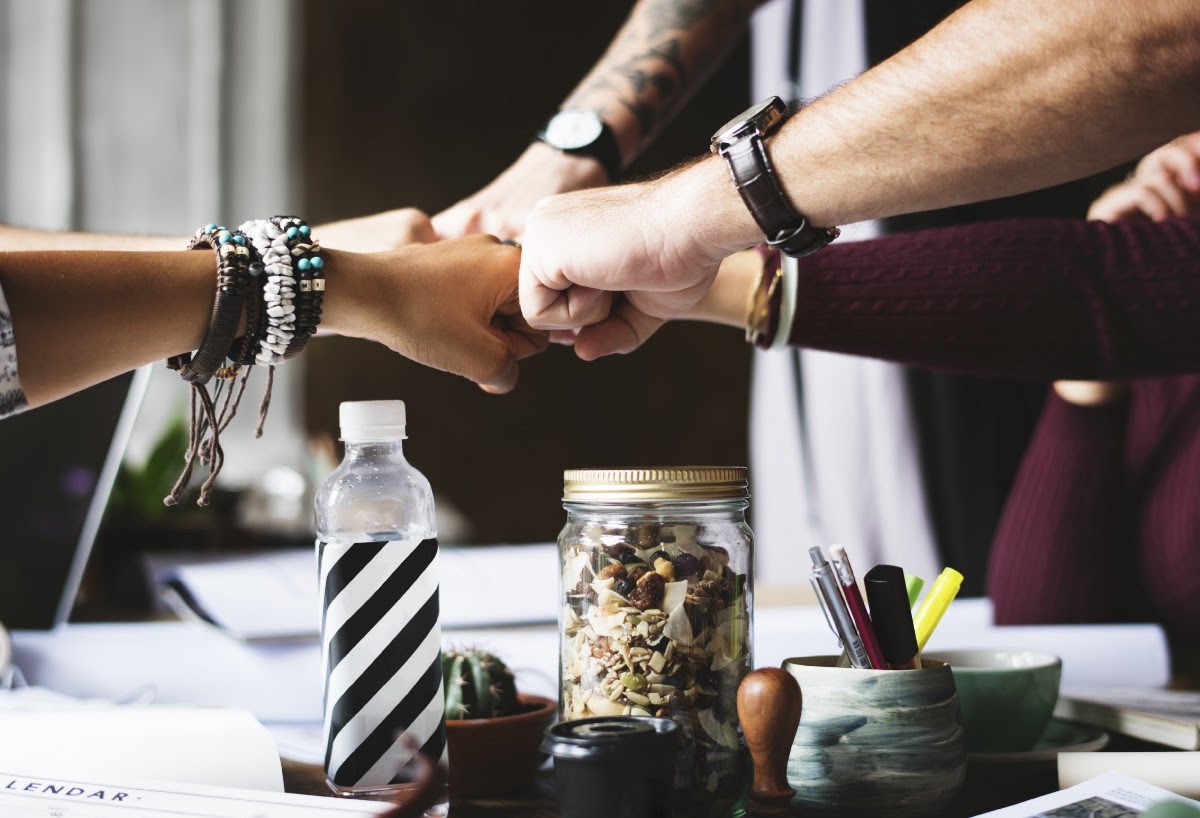 Not everyone can work in a remote environment. Therefore, it is important to have a team of driven individuals who you can trust to get things done. It is essential to have good team dynamics in any startup, but even more so when your team is located in various countries around the world.
To learn more about the importance of team dynamics, go read 'How to Build a Startup with a Great Team Dynamic' by Mahmood Alfayoumi — a great article that I would highly recommend. Mahmood is the Co-Founder of VocalEyes and a good friend of mine from LaunchX.
In summary, build a team that you can trust to get things done, that will show initiative to execute without receiving specific direction, and that can communicate effectively with teammates—good written expression is an extremely valuable skill to have in a remote environment as almost everything is shared via written communication, unlike a regular office where most information can be shared in-person.
---
The 5 Best Tools to For Remote Teams
The tools you use in a remote startup are very important because they enable you to organize your team efficiently and ensure that everyone is on the same page.
In a regular office environment, you can quickly gather people together for a short meeting or pop over to your colleague to discuss a new idea, but in a remote environment, this just isn't possible (for obvious reasons!). You'll need to find the next best thing and, fortunately, there are a host of great solutions out there for remote teams just like yours.
Here are the five essential tools we have grown to love as a remote startup team. The way we use these tools has changed quite a bit over the past few months, but all of them have been flexible enough to adapt to our needs as a small team working around the globe.
1. Slack — Team Communication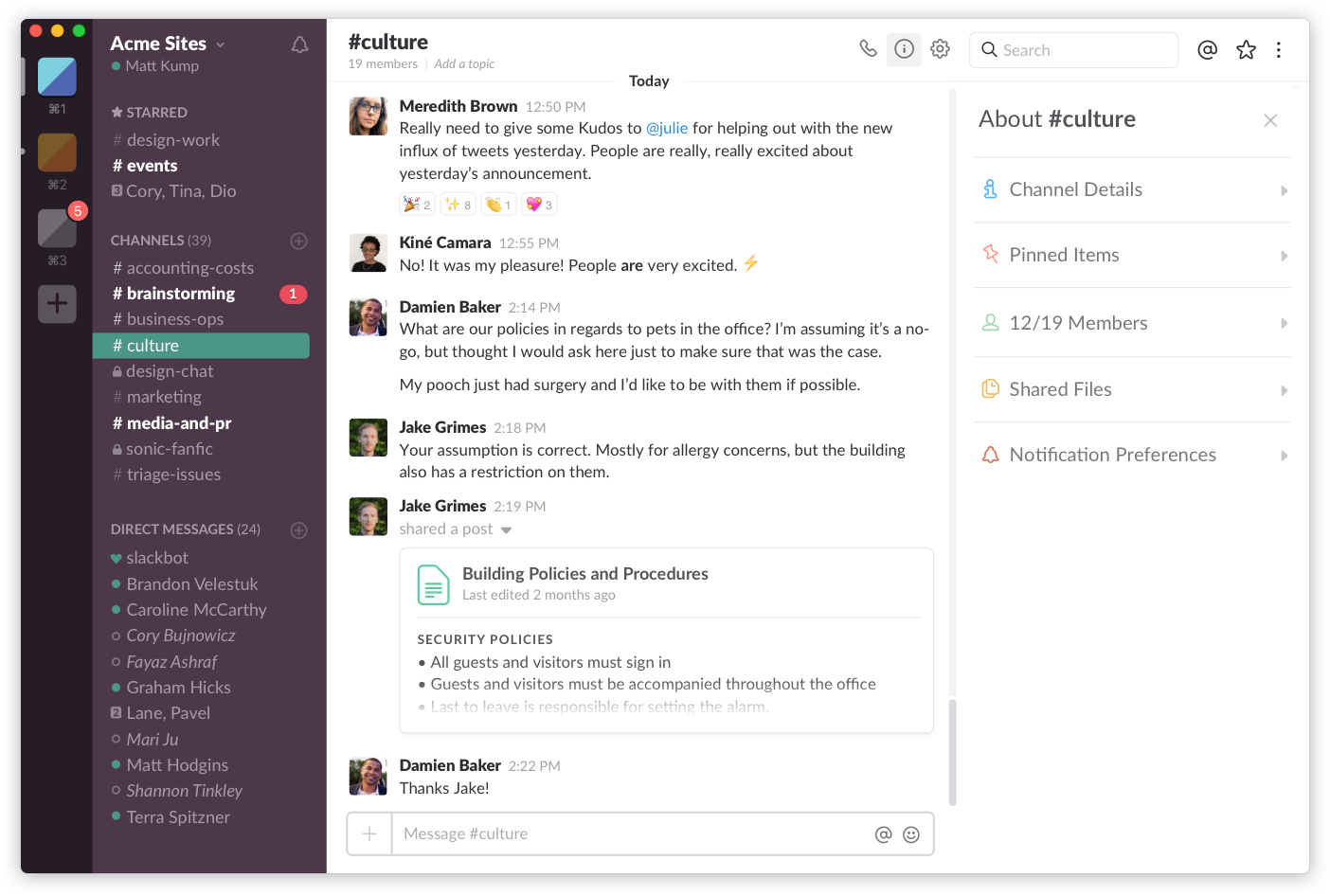 Slack is our go-to team communication tool and also serves as our virtual office. We can bounce ideas around, share files, and keep up-to-date, all while avoiding the rigid structure of corporate email. Team consultation moves quicker as getting feedback is much more akin to sending a WhatsApp message than drafting a conventional email. The informal atmosphere is also great at creating team camaraderie.
At a certain point, you'll want to start making better use of channels in Slack as well. After a few months, the #general channel can start to get very busy and it gets harder to keep track of what is relevant and what is not.
After two months, we started creating multiple channels. We now have seven channels, which includes those related to specific parts of the company such as #marketing, #dev and #design, but also more chill channels such as #randombanter, where we can discuss non-work related stuff and have some fun as a team.
2. Trello — Project Management
Trello is where we keep track of absolutely everything that gets done by our team. Anytime we have something we'd like to do, we add it to a to-do list in Trello and anyone is free to take that card and start working on it. In the first few months of our startup, we found ourselves creating way too many cards as we were tracking tiny tasks, such as sending a message to a customer or answering a phone call, right alongside bigger tasks, such as implementing a new product feature.
You have to strike a balance between tracking tasks too high-level, e.g. "Develop a Web App", whereby you might have one card stuck at 'In Progress' for months, and too low-level, e.g. "Change line 126 of the login.py script in the Web App repository", whereby you'll end up with hundreds of cards that together amount to a lot of added value, but individually don't add much at all. After using Trello for a while, you'll find a rhythm that works well for your startup team.
Trello works really well for remote teams because if anyone in the company is looking for something to do, they can just pick a card off the Trello board and know that it's going to add value for the product/company.
There are tons of cool video conferencing tools out there and we have tried a number of them (with varying degrees of success), but Google Hangouts is easy to use and links directly to your Google calendar.
Its greatest feature is its simplicity — just create a meeting link, then share the link by calendar, email, chat, Slack (or however you'd like really), and that's it! Guests can also be invited to join by email, or you can call them by phone if needed.
When working remote, simulating face-to-face meetings is particularly important, so make sure not to neglect this aspect of remote work.
4. G Suite — File Management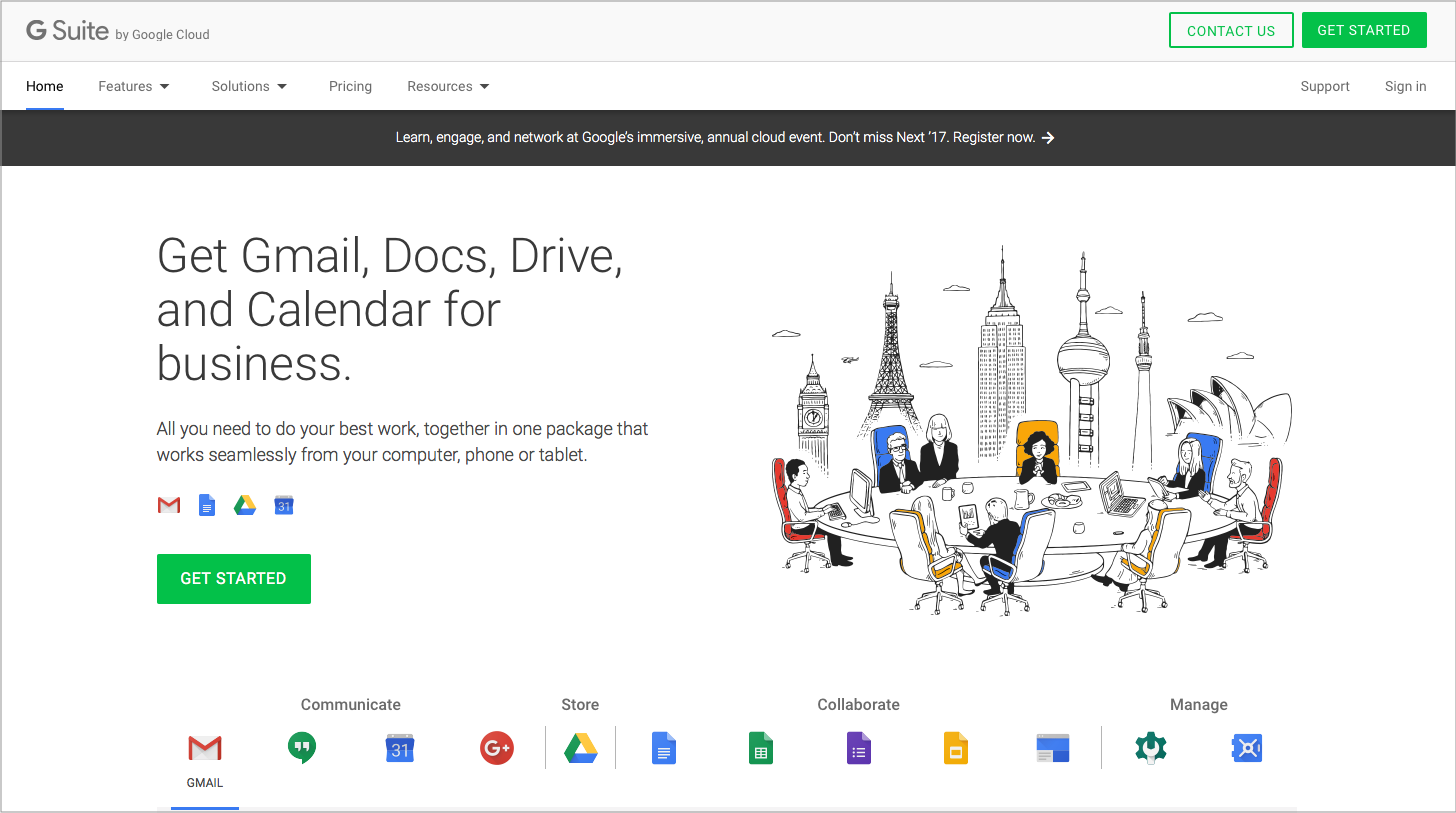 G Suite makes working together a whole lot easier.
The above quote is from the G Suite website and having used their suite of products for the better part of a year at this point, I can most certainly say that it is true. G Suite gives your company access to the whole suite of Google products, including Gmail, Calendar, Drive, and Google Docs.
Google Docs, in particular, is very useful in a remote environment — for almost any kind of team documentation, you can easily collaborate in real-time on documents, spreadsheets, and slides with or without access to the internet.
At Virra, we share spreadsheets with team info and other vital information, we share documents with contracts and records, and we share slides with pitch decks and presentations. Anything that might be useful to your company in the future should be documented and Google Docs is the easiest way to make that happen.
5. Bitbucket — Code Collaboration
Bitbucket is a distributed version control system that makes it easy for you to collaborate on development with your remote startup team. As with other version control systems, you can approve code reviews with pull requests and hold discussions right in the source code with inline comments.
Many people will be wondering why we don't use GitHub for code collaboration as it is known to be the most popular version control system for developers. The answer is that Bitbucket allows you to create private repositories for free and this gives it a clear advantage for small teams such as ours.
---
Hopefully, this article has given you some insight into how we have managed to work as a remote team over the past few months. Don't take this article as universal truth, however. One of the beauties of working in a remote team is that it feels more like an experiment than a tried-and-tested work environment so feel free to go ahead and experiment!
The things that add the most value to your particular startup aren't usually found in a post on the internet, but in what you discover on your own through trial and error. Experiment and see what works best for your team and your situation.
At the end of the day, every team is different.
The beauty of a #remoteteam is that it feels like an experiment, so feel free to experiment! — @david_lalor
Visit Virra's website and social media channels to learn more about their music marketing offerings (website)— Instagram | Facebook | Twitter
Interested in starting your own startup with like-minded teens from around the world? Check out our summer program guide to learn more about LaunchX Summer.