2017 LaunchX Clubs finalist team Learning Spark grows its impact
By Learning Spark Team
May 09, 2018
The Beginning of Learning Spark:
Learning Spark was initially founded as a project for LaunchX Clubs – an entrepreneurship program for high school students designed to teach the entrepreneurial mindset and real-world skills. Our three students of the Learning Spark team have all attended both a STEM specialized school and a normal public school, and understand first-hand the excitement and challenges of exploring STEM in school. Each of us wanted to explore STEM subjects more than what was already done in the classroom; however, like many American elementary schools, we were inhibited by a lack of available resources. Because we know that there are other students like us, we decided to find a solution for the problem.
Overcoming Team Problems:
Our team members bring together different skills, perspective, and mindset that is valuable to solving this problem in education.
Erast Davidjuk is the CEO, bringing strong leadership and entrepreneurial experience as a LaunchX Summer Program Participant and previous LaunchX Clubs Regional Director.  He has conducted independent laboratory research into nanoparticle toxicity at the University of Colorado Denver and the Anschutz Medical Campus. For his work, he has been awarded a UROP research grant and presented at an international chemistry conference, as well as for the American Chemical Society.
Sebastian Del Barco is the CFO, plus works in the biostatistics lab at CU Denver and in collaboration with the Anschutz Medical Campus and The Broad Institute, a Harvard/MIT research laboratory. Sebastian has been working to raise 2 million dollars for his medical technology company that identifies risk factors for Alzheimer's Disease and related neurodegenerative disorders. Using his statistical background, Sebastian has also developed a patent for a multivariate stochastic stock trading algorithm using a Monte Carlo simulation.
Fischer Argosino is the Product Developer, arranging delivery of Learning Spark's educational boxes to schools, plus has led the current LaunchX club at his STEM High and Academy he is also a regional director for LaunchX 2018-2019. He plans to pursue research in data science and finance at the University of Colorado Denver when he begins his concurrent enrollment program during the 2018 fall semester.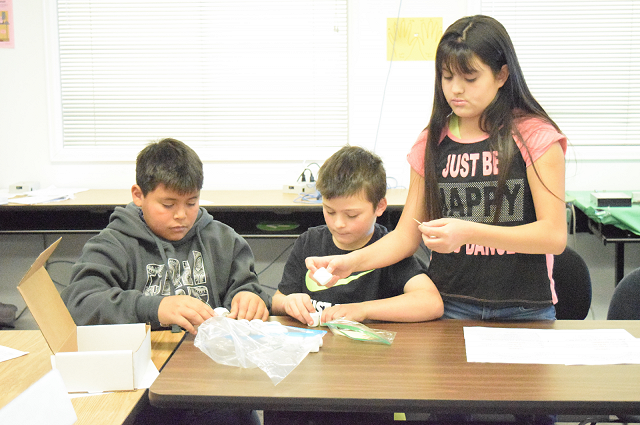 Learning Spark has not survived without trials and tribulations. After being selected as a global finalist of the LaunchX Clubs program in the spring of 2017, our team was uncoordinated and unwilling to expand the company with the same spirit as before. It can be difficult to stay motivated without having clear deadlines and deliverables such as the pitch for the LaunchX Clubs program.
We were able to surpass this by finding a way to set our own deadlines and hold ourselves accountable, maintaining our aggressive goals and vision. During the summer after the global finalist demo day in Spring 2017, we reached out to countless schools to provide our kit for 2017 fall semester, recognizing that we could use the school calendar to set deadlines for ourselves to deliver our offering when educators would most need it. Despite having a team half of the size of the original and losing support from our school, we were able to land our first round of physical product testing.
Assistance from LaunchX:
Learning Spark received grant funding from the LaunchX organization to find the supply of the kits to schools for the first round of testing. This funding has been used to provide schools with a trial of our kits which has allowed us to improve the lessons based on student feedback. The resources provided generously by LaunchX combined with the skills from the lessons plans developed on the edX "Becoming an Entrepreneur" course allowed us to accomplish Learning Spark's set goals. This was done with notable success at the Arickaree School in Colorado where students enjoyed a hands-on lesson on building structures.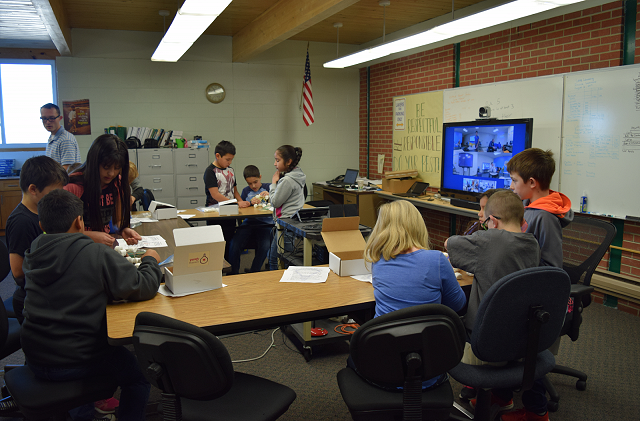 Future Plans for 2018 and Beyond:
During the fall semester of 2018, Learning Spark plans to expand and supply 5 schools with kits plus land a year-long contract. Our startup has been working on a partnership with Junior Achievement (JA), an educational program with expansive reach into schools across the United States and globally, to supply kits to schools working within the JA network. The partnership with Junior Achievement will not only help our expansion throughout Colorado but will also aid in the transition to other states. With these two goals complete, Learning Spark will have the momentum to become a sustainable business and make a meaningful impact on the schools that need STEM the most.
We could not have done this without the support and education from LaunchX. So if you are considering participating in the clubs or summer program, do it!
LinkedIn Connections:
Erast Davidjuk: https://www.linkedin.com/in/erast-davidjuk-217959112/
Fischer Argosino: https://www.linkedin.com/in/fischer-argosino-389133158/
Sebastian Del Barco: https://www.linkedin.com/in/sebastian-r-del-barco-23145310b/
Learning Spark Instagram: @learningspark