How Lililan Chen Started an Entrepreneurship Club in Her School
By Lillian Chen
October 02, 2015
When I stumbled upon entrepreneurship at MIT Launch Summer Program last year, I also discovered the superpower to change the world through my creative ideas. My experience with MIT Launch made me believe high school students could build companies.
After returning home, my excitement for growing my company was crushed by what I found back at school: my friends couldn't connect to me when I went on passionately about marketing strategies; the school atmosphere was one geared towards science, sports, and fine arts. We had Debate Club, Environment Club, even Beyoncé Club, but no Entrepreneurship Club. Business was just something people typically didn't believe high schoolers were interested in or could even do it. Wanting to pursue my passion for entrepreneurship and find like minded people, I decided to start the Launch Houston Entrepreneurship Club and succeeded into tricking 12 open minded students who've never experienced business to join (just kidding…they joined on their own free will). Rather than pursuing my own passion for entrepreneurship, I saw the impact of sharing this knowledge with others. I heard Margaret T. challenge conventional norms with her questions. I saw Matthew F. open his shell and become one of the most eloquent, persuading public speakers I've ever met. I saw Anirudh S. marketing in school and Divya J.marketing through neighborhoods. I saw each students put in #work; I saw teams fight, make up, tackle big dilemmas and decisions, pivot, and grow stronger together. I felt their determination to succeed.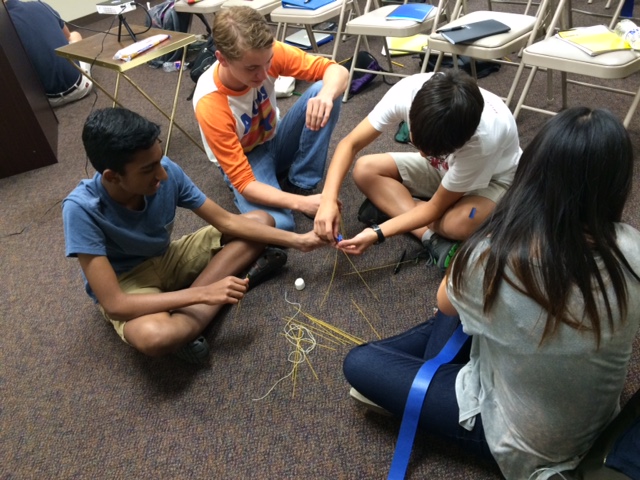 I've always loved teaching others: I tutored refugees in the summer and volunteered as a mentor for various summer camps for disabled children But it was through Launch that I really saw how I could help illuminate the talent and spark in each student. One student told me that she wanted to pursue business in the future because of Launch Houston. Another student said that Launch Houston had changed his life: now, he does not stop thinking of new ideas and wants to continue growing his company. Although I thought I knew why I started Launch Houston, my club members were the ones who showed me why I fell in love with teaching entrepreneurship. Last year, my Launch group had three teams, two of which became finalists at the MIT Launch Pitch Competition (more than 60 teams worldwide competed and only the top ten became finalists). MoGo, a company that teaches children how to manage money, received 4th place; my team's company LocaFoods, a company that provides an online platform that connects local farmers to schools, restaurants, and homes, won 1st! Both companies continue to grow to this day.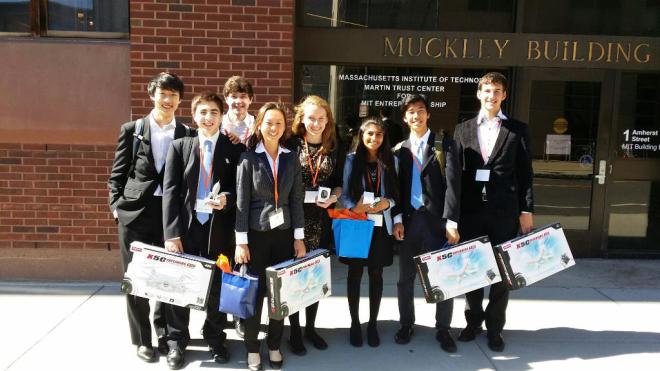 This year, Launch Houston has more than tripled in size, expanding to 38 members. While managing this many people is difficult, I've learned some lessons for last year's session that will help me effectively run this club:
1. Deeply consider the teams before you make groups. While students write down their top 4 people they would like to be partners with, ultimately it is I who has to sort through all the combinations and pick the best ones. Give them several group activities with different partners and observe how they work. Consider their opinions but also follow your gut feeling (based on your observations) when you sort them into groups.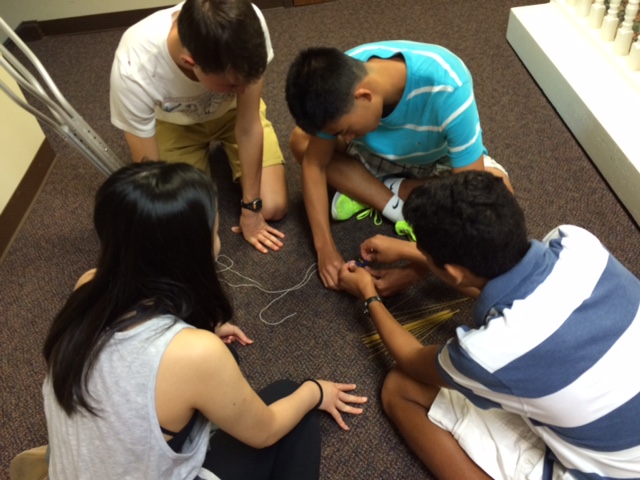 2. Practice is key. Make sure to incorporate the week's activity or make up your own so the students can really put their knowledge into actions. Don't just lecture the whole time. Keep the members engaged throughout the meetings.
3. Surprise pitches: these are my favorite. Some weeks, I will randomly get students to pitch about their companies, themselves, and even other companies. Other members and I give constructive criticism. This gets students to think on their feet and motivated to improve their public speaking skills.
4. Early bird gets the worm: preparation!! I always look over my materials in advance. That way I have time to search up extra videos, examples, etc if I need to. I also make surveys in advance, which test the students' memories to see if they remember what they learned that meeting.
5. Treat them like entrepreneurs– high schoolers are smart, and they understand things very quickly; don't dawdle on one slide and be open minded to all their ideas (there is no such thing as a bad idea).
6. Break down the business into parts. Sometimes people can get buried under all the business terms and lingo. Use analogies, stories, and examples to help students understand and not become overwhelmed.
7. If you don't know something, admit it, but direct them to mentors or others who can help. The purpose of this club is to help students learn. Sometimes it's best to lose the ego rather than give misleading information. Getting help from experienced mentors is wise and necessary.
8. Show your passion!!! This is probably the most important advice I can give. When others see you excited about business and what you're teaching, they too become extremely pumped about learning. Show others how happy you are doing something you love, and they will start to love it too.
9. Show your understanding and build relationships. There were many meetings when one member was sick or couldn't make it because of other obligations. Understand that everyone is busy (including yourself) and try not to become frustrated or angry with any member. Everyone's life is a roller coaster- full of ups and downs. Sometimes, teams don't click well, face a problem, or get stuck in a rut. Being sympathetic and patient with others builds stronger relationships and helps team find solutions, not more problems.
All in all, growing Launch and the startups was like growing a flower. It takes time for the students to grow into entrepreneurs and ideas to grow into actual companies. Sometimes the weather can be unfavorable and can slow down the plant's growth. But with sunlight (positivity and fun), nutrients (creativity) and soil (the business foundation), Launch can produce sweet fruits (successes). What you put in is what you get out. But in the end, all the energy, work, time, and money spent on these future entrepreneurs will be worth it.