Making the Right Decision: International Student Edition
By Tak-Ho Lee
March 27, 2017
Today's post is brought to you by LaunchX Alumnus, Tak-Ho Lee.
Summer programs are important. They teach you valuable skills you can't exactly learn in school; they create long-lasting relationships; they introduce you to people all around the world with different skill sets and perspectives.
Knowing these potential benefits of summer programs, I set out to make my last high school summer worthwhile. I knew I wanted to attend a business (especially an entrepreneurship)-focused program with a structured curriculum, because the closest class to business I have in school was AP Economics. Thus, armed with recommendations from upperclassmen and counselors, I chose to apply to MIT Launch along with many other summer business programs. Launch's application was like none other; it didn't consist of the boring, old "Describe yourself in 200 words" or "Why do you want to attend this program?" Instead, the application also asked us to come up with three words that describe us, to rate ourselves from 1-10 regarding specific skills (like leadership), with an interview and even a 90 second video. I found myself introducing "Tak-Ho Lee" more thoroughly than I've ever done before. I was chosen for the interview round and was able to explain my entrepreneurial projects with great passion and create a video that encompassed my whole life. Ah, the video. The video was a very interesting part of the application. It wasn't only the filming/editing part, but also watching everyone else's stellar feats on YouTube that was compelling. People were making robots, creating companies with substantial revenues, and winning national awards left and right; I didn't know how I was supposed to stand out amongst these spectacular applicants. However, as intimidated I was, I also was thrilled about potentially spending four weeks of summer with these talented people of different backgrounds.
Excitement instantly replaced all of that intimidation when I received the acceptance email. By then, even with the choices of other summer programs I had (thankfully), I knew MIT Launch would be the perfect program for me. On top of the fact that no other programs knew me as comprehensively as Launch––ergo knowing I would be a perfect fit in the vibrant community––I knew what kind of people would be attending the program, thanks to the YouTube videos. There was such a diverse group of people, from graphic designers to fine-arts artists, social entrepreneurs, and Python-programmers. There were even students from Kenya to Ireland! I was even more excited to just imagine conversing with all these students conversationally and professionally. My high expectations for summer 2016 at Launch as an international student from South Korea were far surpassed. I brought in a perspective shaped by my distinct background to whichever project I was working on (to my delight, I was teamed with three other students from three different countries). Even outside the meeting rooms, as the only Korean in the program, I introduced parts of Korean culture to my newly made friends by taking them out to Korean Barbeque and playing Korean indie-music. In addition, I learned about the cultures of not only America, but of Colombia, Kenya, India and more! The attendees had so much to share with their experiences of citizens, entrepreneurs and designers of different countries. Only downside to being an international student? Jetlag.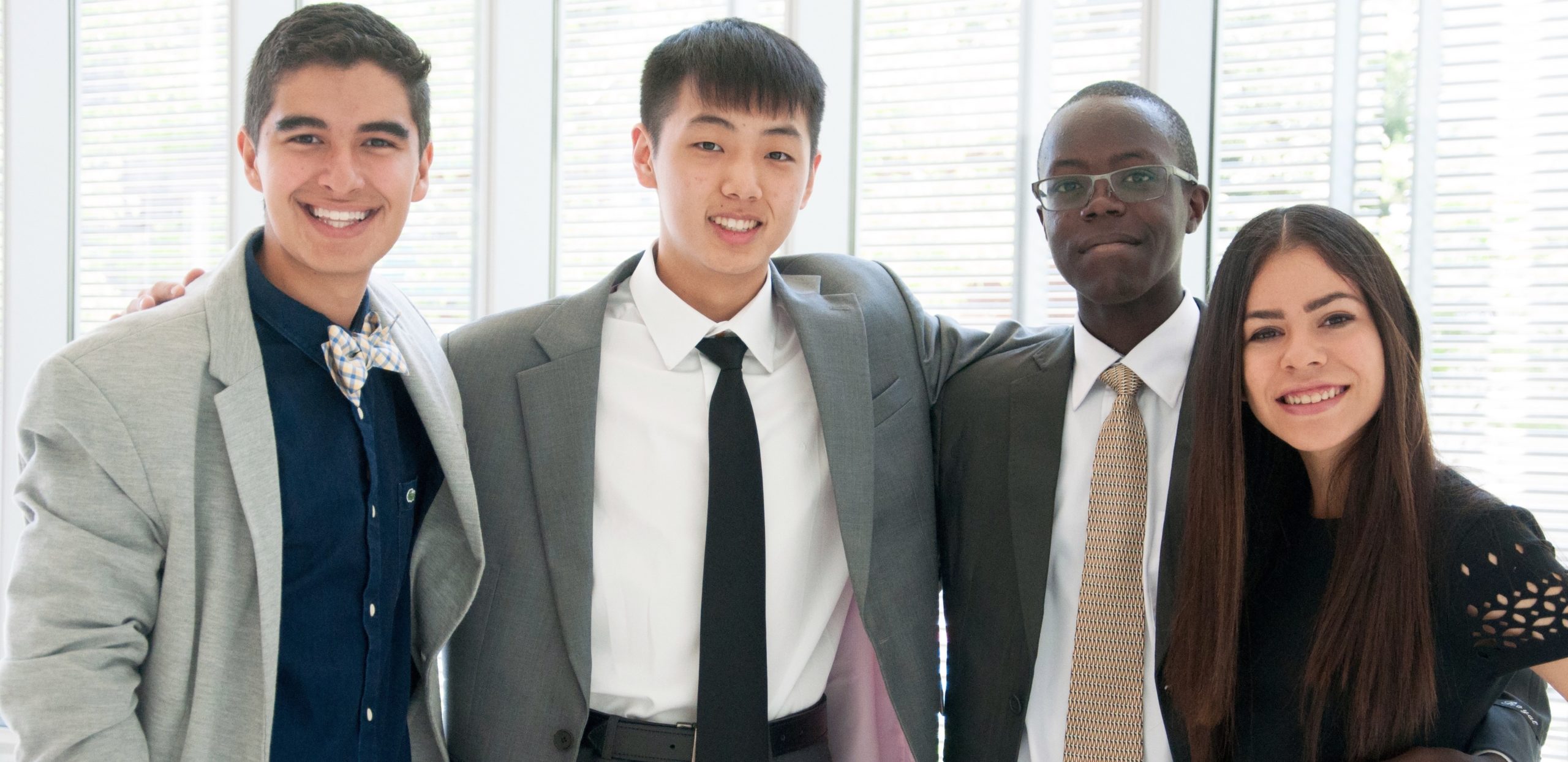 MIT Launch gave me so much to take back to my home country. Along with the lessons I learned in my team's startup, all the lectures at Launch were invaluable. I would apply different operational techniques to business competitions, as well as to my own startups in Korea. Last but not least, I cherished the friends (or even potential business partners) I made from all over the world, and the unforgettable memories we made together. The comprehensive application of videos and interviews carefully selected the right people to create a dynamic community and culture; each and every one of us all contributed to make that summer the best.
More from Launch alumnai Ciara Judge:
I'm Ciara and I was a student in the Launch Class of 2015. As I am from Ireland, I am allowed to freely enter the United States without a visa for tourist purposes, but as MIT Launch wasn't exactly a holiday, I wasn't sure if that would cover it. I did a bit of research and came up with two options: Business Visa (B-1) After considering all my options I ended up applying and getting a business visa. This covers you to enter the United States for temporary business purposes, with the maximum duration of your stay being 6 months. As Launch can technically be considered a business incubator this visa will permit you to attend the program. Personally I think this is the best option for most people as, depending on where you are from it can be valid for up to 10 years. This means if your Launch company takes off (which hopefully it will) you will be able to return to the USA for business trips, conferences etc. using this visa for the next ten years before you will have to renew it. To get this visa you will likely need a letter of acceptance for Launch (which I got emailed to me and printed myself) and the address in which you will be staying for the duration of your time in Boston (I just gave the address of MIT Campus). However I would recommend you consult the US embassy or consul in your country to get more detailed instructions. Tourist Visa (B-2) By considering Launch as a summer program rather than a business incubator it could be possible to use a tourist visa to enter the country. I personally would see this as a less reliable option due to the fact that the length of your stay is determined by the Department of Homeland Security upon your entry to the United States, so it adds an extra variable to the equation. Also, if you ever want to return to the US for business purposes, this visa will not permit your entry. If you already have a B-2 visa and would like to use this for Launch, I'd advise you again consult the US embassy or consul in your country to get more guidance from them.   So that's my tips for you! And once you get your visa you can concentrate on what's important – getting super excited for the summer of a lifetime you are about to experience!
Do I need a visa if I'm admitted to Launch? What kind of visa will work best? Many international students come to Launch using a tourist visa. According to Launch alum Nicholas Raga, "…since you don't get any college credit and it is short then you don't need a student visa." Alumna Ciara Judge from Ireland says that "any tourist or B1 visa will work." Of course, this can vary by country, so be sure to check the specifics of your location.
How do I submit my grades? My school doesn't use a GPA! What if my school doesn't grade on the ABCDF scale? "As a student from the UK, the whole GPA thing was pretty foreign to me, so when it came to transcripts I simply submitted my internal grades from school. I also submitted my grades for GCSEs (our external exams at the end of 10th Grade). All in all, I would say aim to submit enough material to allow Launch to gauge your academic strength – and don't be afraid to provide extra explanations here so that it's clear what each grade means!" -Ashwin Agarwal 2014 Basically, help Launch calibrate your school's grading system as much as possible.  There are some suggestions within the application for how to do this, though also use your best judgment.  We're not trying to be overly prescriptive here – we just aren't experts on every single potential academic system and need your help, so your translation of grades to a GPA and letter grades is much appreciated.